[vc_row][vc_column width="2/3″][vc_column_text]Move out cleaning also means hard work, hours, tedious, and stressful. Let Pretty In Pink Cleaning professional maids take of this job for you. Serving the Phoenix area we know what it means to do a move out cleaning, especially after doing it thousands of times. If you are renting… hiring a house cleaning company is know to be one of the easiest and fastest way to avoid problems with the new tenants and landlord. Plus who wouldn't want to try to get their deposit back in full?
Pretty In Cleaning has been doing house cleaning here in the Phoenix area for over 6 years. We love our customers and try our best to make the house cleaning a easy process. We have online scheduling that you can do or if you are looking for a quote for you move out cleaning we can do that online as well. We give text and email reminders for you up coming cleaning, as we know we all get busy. We are very flexible with customers schedule and make sure that we are not a burden but a help.
Check out what we cover in a move out cleaning here in the Phoenix area.
Kitchen
Clean range hood, oven, and dishwasher.
Clean fridge and oven inside out
Sinks cleaned and disinfected
Counter tops and back splash
Clean and dust window blinds
Clean cabinets and drawers
Map floors
Clean baseboards
Spot clean door frames and walls
General dusting
Bathrooms
Clean and sanitize sinks
Shower and bathtubs
Glass doors and mirrors
Toilets
Counters
Dust window blinds and sills
Mop and sanitize the floors
Clean mirrors and medicine cabinets
General dusting
Bedrooms, Living Rooms, and Other Areas
Vacuum
closet and shelves
Dust window blinds and ledges
Baseboards
Dust and clean vents
Clean walls where needed
Wash floor
Vacuum stairs
General dusting
Move out additional charges
Carpet cleaning
Garage cleaning
Extreme trash/debris removal
Heavy cleaning[/vc_column_text][/vc_column][vc_column width="1/3″][vc_column_text]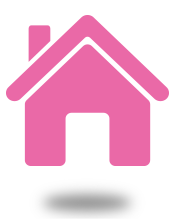 [/vc_column_text][vc_column_text]
Fill out this form to get a free quote from us.

[/vc_column_text]
[contact-form-7 id="3351″][/vc_column][/vc_row][vc_row type="4″ bg_image="http://phoenixhousecleanings.com/wp-content/uploads/2014/02/anthem-house-cleaning-arizona.jpg" bg_position="bottom" bg_repeat="no-repeat" bg_cover="true" bg_attachment="false" padding_top="40″ padding_bottom="40″ margin_top="40″ margin_bottom="40″ enable_parallax="false" parallax_speed="-0.1″][vc_column width="1/1″][vc_column_text]
Move Out Cleaning
[/vc_column_text][/vc_column][/vc_row][vc_row][vc_column width="2/3″][vc_column_text]Other areas that we service include Gilbert, Mesa, Phoenix, Tempe, Scottsdale, Chandler, and the entire Phoenix metro area.[/vc_column_text][/vc_column][vc_column width="1/3″][/vc_column][/vc_row][vc_row][vc_column width="1/1″]
[/vc_column][/vc_row]